$10 Million Says Hillary Wins
Haim Saban wants to put Clinton in the White House, take Univision public and be the 'George Soros of Mexico'.
October 13, 2016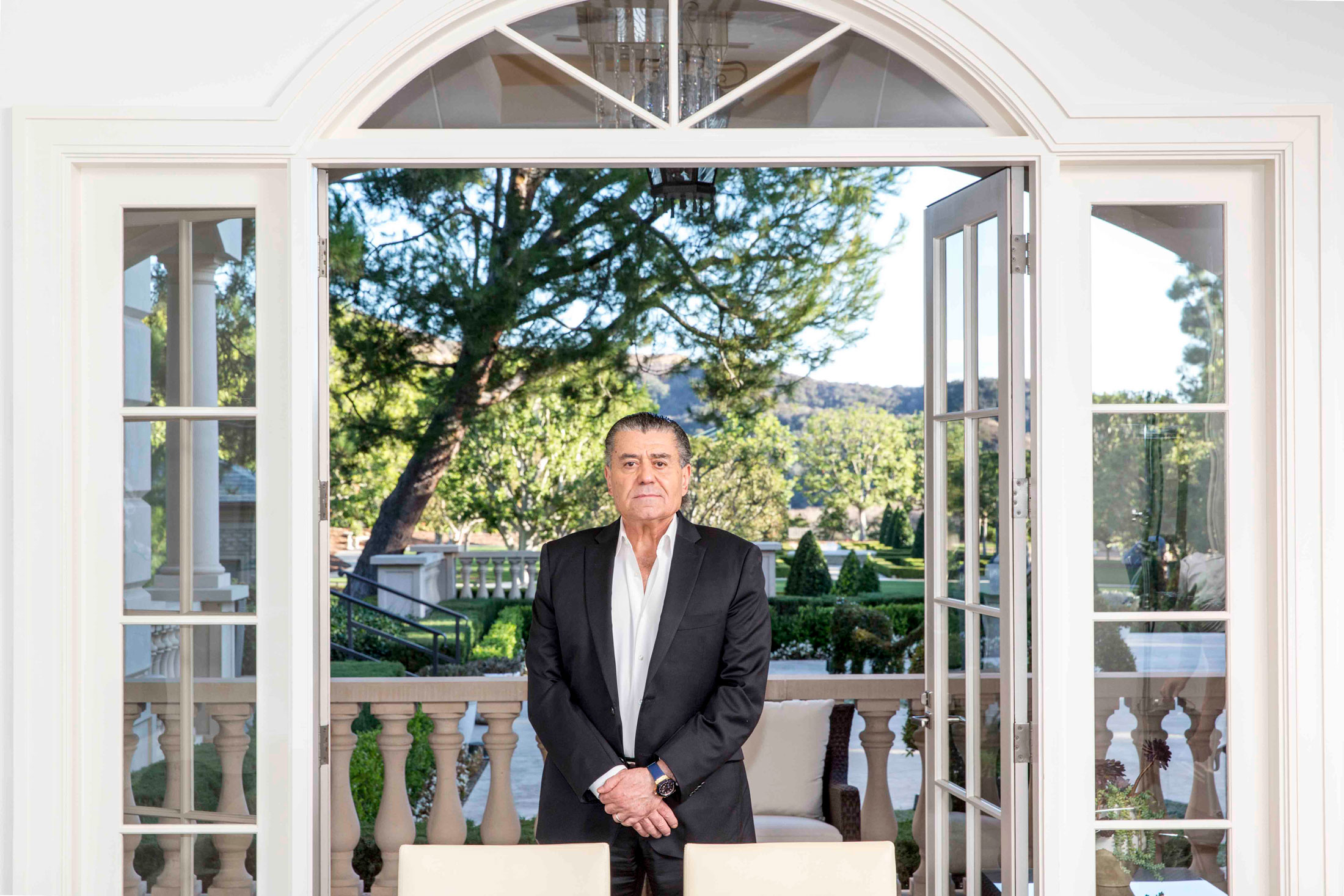 Photographer: Jeff Minton for Bloomberg Businessweek
Haim Saban, the billionaire chairman of Univision Communications, America's largest Spanish-language media company, flew to Jerusalem in his private jet on Sept. 29 to attend the funeral of his friend Shimon Peres, Israel's former prime minister. It was an event attended by numerous world leaders. Saban gave one of them a lift: former U.S. President Bill Clinton. In Saban's telling, it wasn't a big deal. "I called and asked, 'Are you going to go?' " he says, recalling his conversation with Clinton. "He said, 'Yeah, I'm going.' I said, 'I'm going, too. Do you need a ride?' " So Saban picked up Clinton and his entourage at a small airport in Teterboro, N.J.
After the funeral, Saban would have been happy to fly Clinton home, but his passenger got a better offer. President Barack Obama invited Clinton to ride back on Air Force One, which idled on the same tarmac as Saban's jet. Saban channels Clinton looking back and forth between the two planes: "It was like, 'Air Force One, Saban Air, Air Force One, Saban Air? OK, I'll go with Air Force One!' " Saban says he understood.
Gossip about powerful friends, a lot of uncheckable dialogue, and a punchline—that's typical Saban. The 72-year-old Israeli-American speaks five languages and is a gifted storyteller whose ability to entertain has helped him become an almost royal personage in Hollywood. "He's one of the most charming people I have ever met in my whole life, and he's really funny," says reality TV star and entrepreneur Simon Cowell, with whom Saban developed Univision's La Banda, an unscripted show about the search for the "ultimate" boy band and, more recently, girl band. Disney Chief Executive Officer Bob Iger, another of Saban's friends, says, "He's perceptive and perseverant. All that wealth that he created for himself, he did on his own." Jeffrey Katzenberg, the former CEO of DreamWorks Animation, pays Saban the ultimate Hollywood compliment: "It's easy to be charmed by Haim. But underneath that, there is just a laser-focused, razor-sharp, take-no-prisoners killer."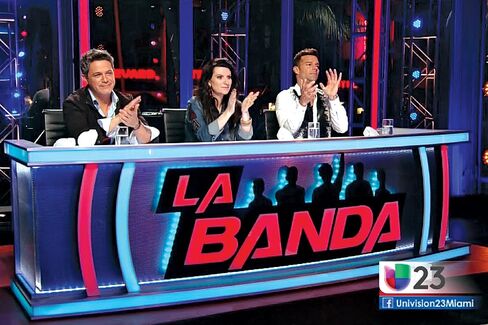 Saban, who's worth $3.7 billion, according to the Bloomberg Billionaires Index, has two targets at the moment. He wants to take Univision public. He and a group of private equity investors bought the network for $12.3 billion in 2007, when it was a solely Spanish-language operation, and have transformed it into a bilingual platform aimed increasingly at young, multiethnic viewers.
His other goal is to elect Hillary Clinton president. It's something that Saban, a longtime defender of Israel whom the Jerusalem Post recently named the world's No. 1 "most influential Jew," has been pushing since 2004. Last summer he told Bloomberg TV that he would give "as much as needed" to ensure her victory, and so far this election cycle he and his wife have donated $10 million to Clinton's super PAC, according to the Center for Responsive Politics. Saban gives Clinton his unsolicited advice, too. Recently, he told her to stop shouting on the stump. "I think that she has gotten the message from a couple of people," he says. "You can see in the last few weeks that the shouting is gone." Saban says he doesn't see Clinton much these days, but on the rare occasions that they're photographed together, they look like confidants.
Saban's two crusades are converging in a way that recalls previous windfalls in his career, when he made big, early bets that paid off in both money and clout. The conventional wisdom has been that Clinton can't win without strong turnout from Hispanic voters, who helped Obama reach the White House twice. Saban's company boasts that it is "the gateway to Hispanic America" in the U.S., reaching 40 million people in the demographic each month. Since June 2015, when Donald Trump announced his campaign with a pledge to build a wall along the Mexican border and deport millions of immigrants, some of whom he said were rapists, Univision has taken an adversarial stance. Nine days after Trump's comments, the network canceled its plans to broadcast his Miss USA pageant. Trump filed a $500 million breach of contract lawsuit, alleging Saban was interfering to benefit Clinton. (The suit was settled confidentially.) The next month, Trump had Jorge Ramos, Univision's leading news anchor, tossed out of a news conference in Iowa when Ramos questioned his immigration policies and ignored Trump's command to "sit down" and "go back to Univision." If many English-speaking Americans had until that point been only vaguely aware of Univision, they were now paying attention.
Since then, Univision has co-hosted a Democratic primary debate, sought to register 3 million Latino voters, and promoted a mid-October concert along the U.S.-Mexican border called "RiseUp As One." The network's growing influence comes as Saban waits for the right moment to do the initial public offering—a process that has dragged on longer than expected and might play out more favorably under President-elect Clinton than under Trump. Saban says he has nothing to do with Univision's news coverage, but some Republicans find this hard to believe. "He has been quoted as saying he will do everything in his power to get Hillary Clinton elected," says Sean Spicer, a spokesman for the Republican National Committee. "I take him at his word." On Oct. 10, WikiLeaks published hacked 2015 e-mails that show Saban persuading the Clinton campaign to make more of Trump's anti-Hispanic rhetoric. In another message, on the subject of Univision's perceived Clinton "boosterism," Saban wrote: "i NEVER tell our news dep. what to cover.,,,unlike some of my peers."